Networks of Wellbeing Ltd.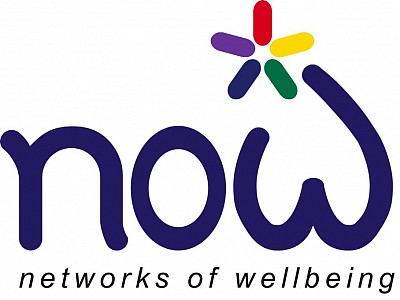 Networks of Wellbeing (NoW) is an inclusive and diverse organisation which promotes and supports people in improving their mental health and wellbeing.
Based in Huntly in Aberdeenshire, NoW offers a community based service centered around the Five Steps to Wellbeing approach to good mental health.
NoW offers a recovery focussed service providing 1:1 person centred support - as well as providing a wide range of opportunities designed to bring individuals, groups and the wider community together to engage in activities and projects aimed at increasing happiness, resilience, and physical and mental wellbeing.
NoW provides opportunities for people to get involved in a wide variety of projects including
Chilling Women, Relaxation, Peer Support, Cycling Connections (led bike rides, bike maintenance classes, bike-ability etc), Silver Singers, Marvellous Pussycats (a dementia support group), jogging groups, Mindfulness sessions, Bike Shack project, Craft Group, Counselling, Veterans Breakfasts, and the AB54 Community Newsletter.
Our projects are free of charge and open to all.
Our projects take place in community venues including:
The Clashmach Centre, Steven Road, Huntly.
Community venues such as the Linden Centre and the Stewarts Hall.
Care homes and housing complexes such as Scotts Hospital, Hanover Housing and the Meadows Care Home.
Secondary schools including Huntly and Keith.
Bike-ability in Primary Schools across Aberdeenshire.
______________________________________________________
______________________________________________________