Networks of Wellbeing Ltd.
About Networks of Wellbeing (NoW)
Networks of Wellbeing (NoW) is an inclusive and diverse organisation which promotes and supports people in improving their mental health and wellbeing. 
Based in Huntly in Aberdeenshire, NoW offers a community based service centered around the Five Ways to Wellbeing approach to good mental health.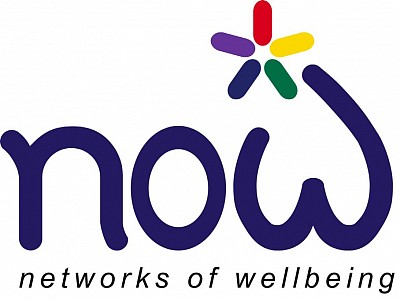 ______________________________________________________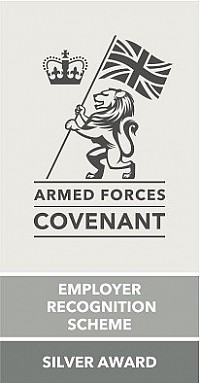 Armed Forces Covenant Silver Award
Armed Forces Covenant
Networks of Wellbeing Ltd recognises the value Serving Personnel, both Regular and Reservists, Veterans and Military Families, and Cadets contribute to our communities, businesses and our country have pledged our support to the Armed Forces Covenant.  
I am delighted to advise that Networks of Wellbeing (NoW) has been awarded the Defence Employer Recognition Scheme Silver Award for 2022.  Details are contained within the links below.
https://www.facebook.com/HRFCAhttps://www.hrfca.co.uk/public-news/ers-silver-awards-2022
NoW is both proud and honoured to receive the ERS Silver Award from the Ministry of Defence for the support we provide to those who give, and have given, so much to their country throughout their time in the services.  
Receiving the Silver Award for doing something we care deeply about means a great deal to every member of our team.

Thank you for your ongoing support.
______________________________________________________
NoW offers a recovery focussed service providing 1:1 person centred support - as well as providing a wide range of opportunities designed to bring individuals, groups and the wider community together to engage in activities and projects aimed at increasing happiness, resilience, and physical and mental wellbeing.    
NoW provides opportunities for people to get involved in a wide variety of projects including:
Chilling Women; Relaxation; Counselling; Peer Support; Community Cycling Activities, led bike rides, bike maintenance classes etc; Silver Singers; Dementia support; Jogging; Mindfulness; Menopause Cafe; Tea Party (monthly); and Veterans Breakfasts, Activity Days and Awaydays.
Our projects are free of charge and open to all.
Please note that, at present, some of our activities take place online.  For more information please call 01466 793732.
Our projects take place in community venues including:
Square Deal, The Square, Huntly;
Community venues such as the Linden Centre; and Care homes such as Balhousie Huntly, Scotts Hospital, and the Meadows Care Home.

______________________________________________________