Coping with stress and anxiety
From time to time most, if not all of us, will experience feelings of stress and anxiety and will seek to find a way to manage these emotions and sensations. When these feelings become overwhelming or enduring and start to affect our day to day lives, then the levels of stress and anxiety we are experiencing can become a very real problem.
Stress and anxiety attacks can be brought on by all sorts of things inculding:
Environmental factors - such as the death of a loved one, personal relationships, work, school, finances and money worries.
Medical factors - such as stress from a serious medical illness, side effects of medication, symptoms of a medical illness.
Substance abuse - the effects of drugs or alcohol dependence.
Panic attacks can be quite alarming and may cause you to experience physical symptoms - including sweating, feeling sick, trembling, shortage of breath, and chest pains. These attacks can last from 5 to 20 minutes and can happen suddenly and often for no apparent reason.
If you think you may be suffering from stress, anxiety or panic attacks it is important to seek help from your GP.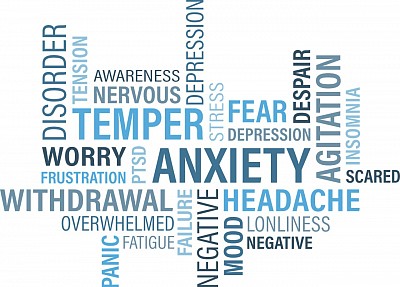 See below for links to websites which offer a wide range of advice, information and support for people affected by stress and anxiety attacks.